100% GREEN Shampoo by Nuggela & Sulé
SUITABLE FOR VEGANS
100% GREEN Shampoo, a powerful union of natural active ingredients with marine and vegetable proteins enhanced with the remarkable FO-TI root Extract (He Shou Wu), that strengthens and provides volume to the hair.
Containing FO-TI Extract, Andean Maca, Red Onion Extract and Nori Seaweed, active ingredients that provide greater strength and volume to the hair.
BENEFITS
· Strengthens the hair
· Provides vitality and protects the hair fiber
· Anti-hair loss action
· Helps hair regeneration
INDICATIONS
· Recommended for all hair types
· Especially for those following a vegetarian or vegan diet
· Intense source of protein
LACK OF PROTEIN, LOSS OF VOLUME:
When starting a vegetarian or vegan diet, it is difficult to replace animal protein with vegetable protein. This deficiency affects the hair by making it thinner, as protein is crucial for the generation of keratinocytes to provide keratin to the hair.
---
INSTRUCTIONS OF USE:
Pour the product into the palm of your hand
Rub until emulsified
Evenly apply on hair and scalp
With your fingertips gently massage your hair for 2-3 minutes
Rinse and repeat the operation to enhance its effects
BY DOING IT THIS WAY: You prepare and trigger the active ingredients in the palm of your hand. You evenly distribute the active ingredients on hair and scalp. You produce more foam, making it easier for the scalp massage.
*None of Nuggela & Sulé's products leave any sort of onion smell.
---
(*)Do not worry if the first couple of days you notice your hair not as soft. This is normal and its because there are no paraffins nor silicones in the shampoo. After a short period of time of its use, the hair will balance its natural action improving its shine and volume.
MAIN ACTIVE INGREDIENTS:
FO-TI EXTRACT
A very popular oriental plant due to its properties, it contains 24 times more Zinc than other plants. An excellent source of Iron, Lecithin and Choline. Also known as He-Shou-Wu, named after a Tang dynasty man who apparently recovered his youth and hair colour after taking FO-TI.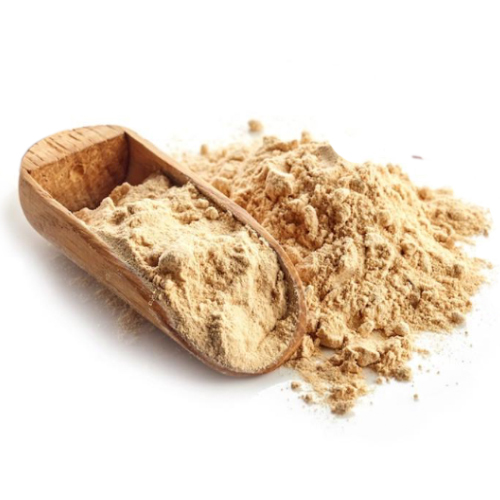 ANDEAN MACA
The Andean Maca root is rich in amino acids, vitamins, minerals and essential nutrients for a healthy hair. It promotes mitosis and the protection of keratinocytes in the hair bulb. An excellent active ingredient to fight hair loss, increase hair density and thickness, and to strengthen the hair from its roots.
NORI SEAWEED
Nori Seaweed is a marine active ingredient that contains one of the highest levels of protein. It also contains free amino acids, protein, and Nori polysaccharides, which are formulated in our galactomannan matrix from Tara. Nori helps the hair to recover its strength and vitality, and remove hair frizz.