Magic Massager Brush by Nuggela & Sulé
A MAGICAL BRUSH THAT REVITALISES HAIR
Magic Massager Brush by Nuggela & Sulé, a brush that helps revitalise the hair since it provides a soothing therapeutic massage that stimulates and activates blood flow and capillary nourishment.
Its use creates a microexfoliation to repair and eliminate dead skin cells that could generate harmful micro-organisms. It also helps to deeply clean the roots of the hair, and its massage sooths itching, discomfort, and relaxes the scalp and its muscles.
---
DESIGN:
It has an ergonomic design, and its magic lies in a double level silicone bristles, arranged in a double action battery and triangular tip that does not harm the scalp.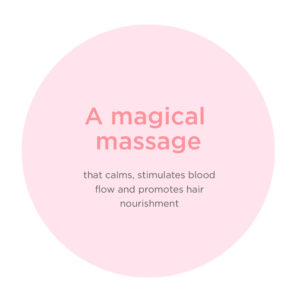 BENEFITS
· Therapeutic scalp massage
· Stimulates blood flow
· Promotes nourishment of the hair follicle
· Benefits the filtering of active ingredients
· Soothes itching and discomfort
· Repairs and eliminates dead skin cells

INDICATIONS
· Suitable for all types of hand sizes
· It can be used on dry and damp hair
· Use it on the area to be treated performing a soft therapeutic massage
---
TIP:
Use it when applying Nuggela & Sulé's shampoo or serum, as its therapeutic massage benefits the filtering of active ingredients, boosting the properties of cosmetics.